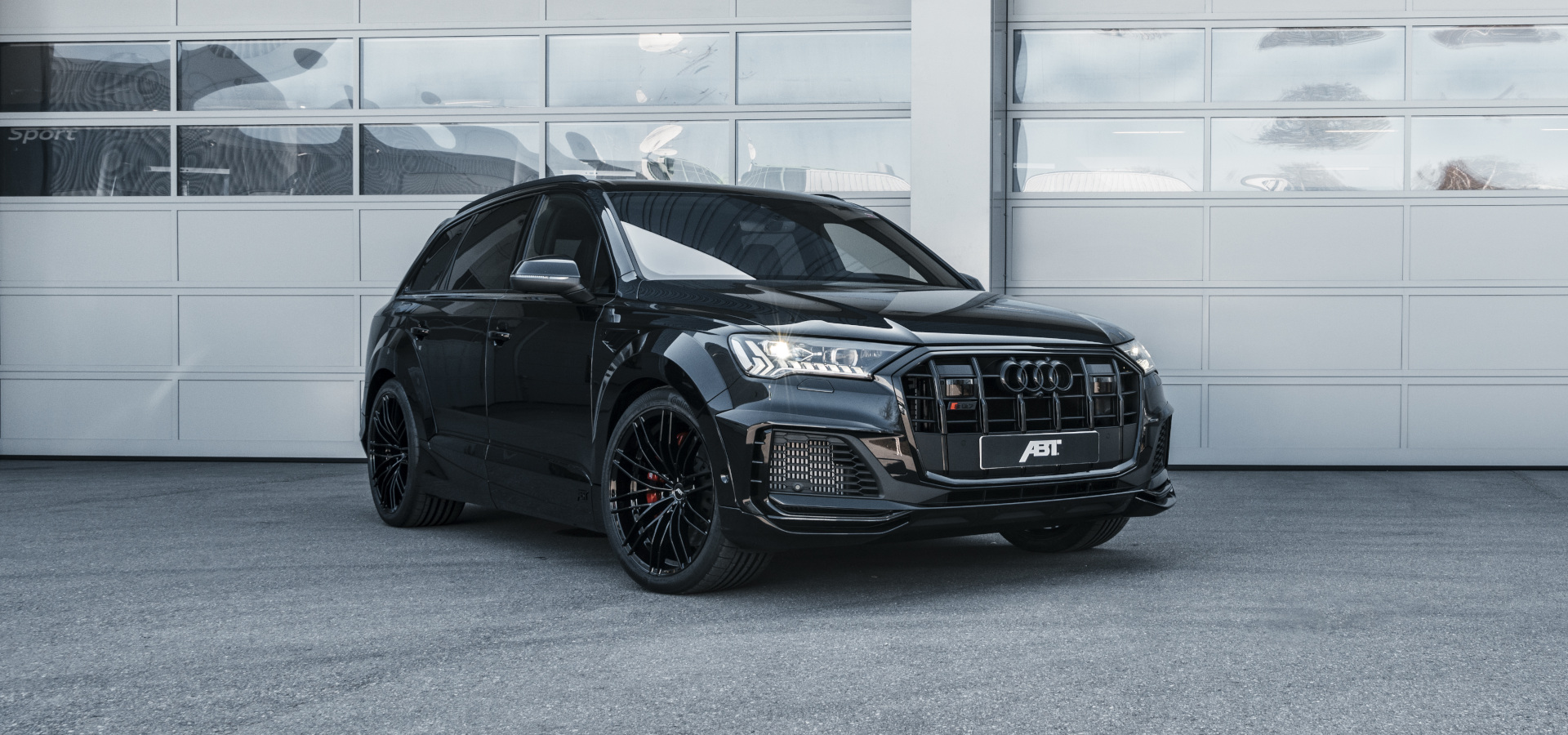 GIANT IN SEVEN-LEAGUE BOOTS
More than ever before, the trade press share the same opinion. And when the recently introduced performance upgrade from ABT Sportsline comes into play, you think you really are in a sports car – albeit just a little higher up. May have also taken advantage of the performance upgrade ABT Power as mentioned above. A high-tech control unit for the 4,0 TDI helps to boost the standard 435 hp (320 kW) and 900 Nm to an enormous 510 hp(375 kW) and 970 Nm.
Even more impressive is the 4.0 TFSI. With 507 HP (373 kW), the 2.3-tonne standard version of the all-wheel drive car is catapulted from 0 to 100 km/h in 4.1 seconds – a current 911 does not achieve this any quicker. Our engineershave now made sure that the latter even loses out to the SQ7. Thanks to ABT Power S, the 4-litre TFSI now delivers 650 HP (478 kW) and 850 Nm. This equates to a significant increase of 143 HP (105 kW), which definitely launches the large-format SQ7 to a RS level of performance.
| | Series | ABT Power |
| --- | --- | --- |
| Power | 507 HP (373 kW) | 650 HP (478 kW) |
| Torque | 770 Nm | 850 Nm |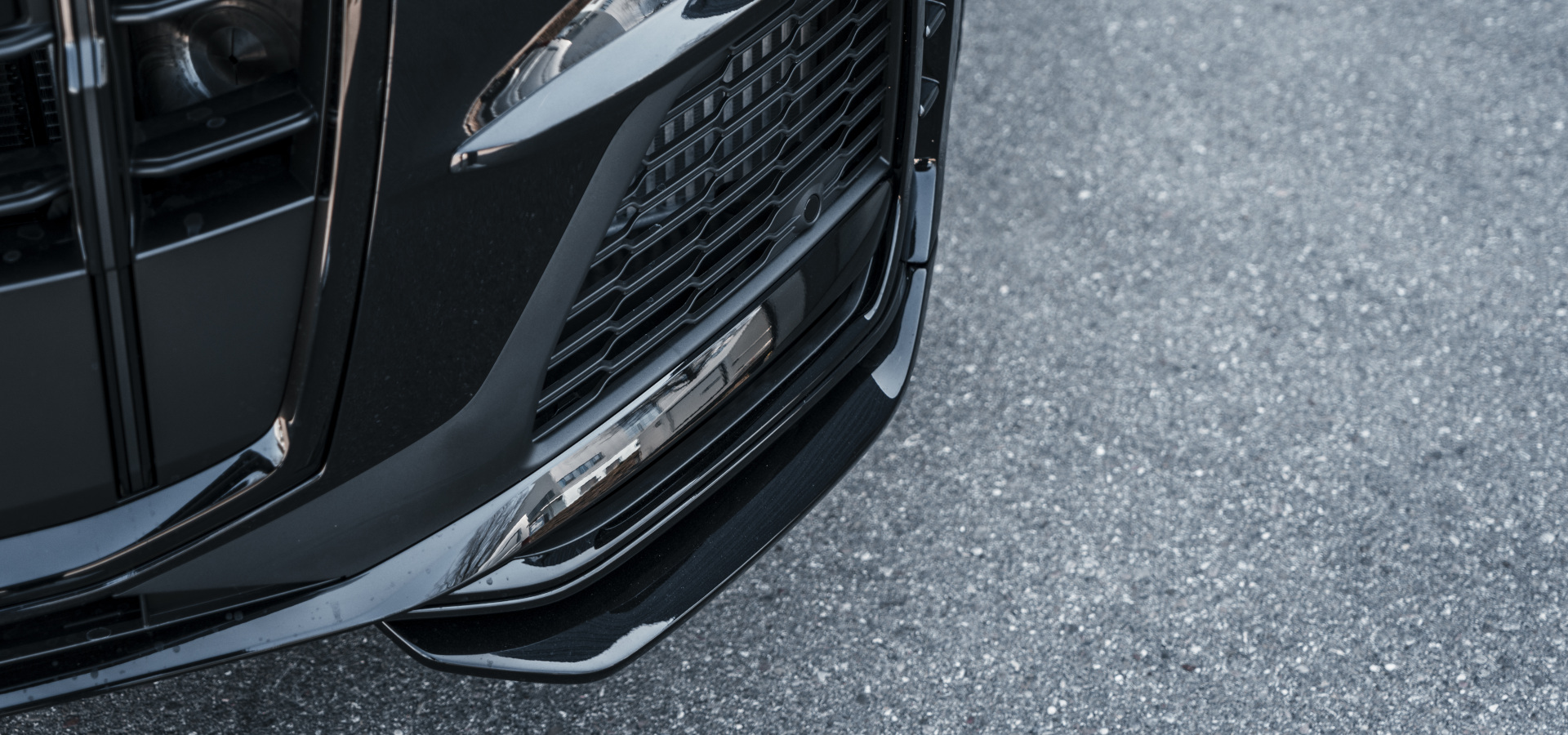 But of course we have more to offer then merely improving performance.
For example, there is the SQ7-package consisting of the mentioned performance upgrade ABT Power S, an aero package with front and rear skirt add-ons and door strip attachments, 4 end pipes with a diameter of 102 mm and the HR22 wheel set in dark smoke or glossy black – the GR22 in matt and glossy black is optionally available for the package.
In addition, matching ABT Sports Wheels are available in three different 22-inch variants, namely the Sport GR in glossy black or matt black, the HR Aeroindark smoke and the flow-forming high-performance HR-F in dark smoke und glossy black.
There are also several interior finishing options available, such as the ABT Start-Stop Switch Cap with illuminated logo or ABT Door Entry Lighting.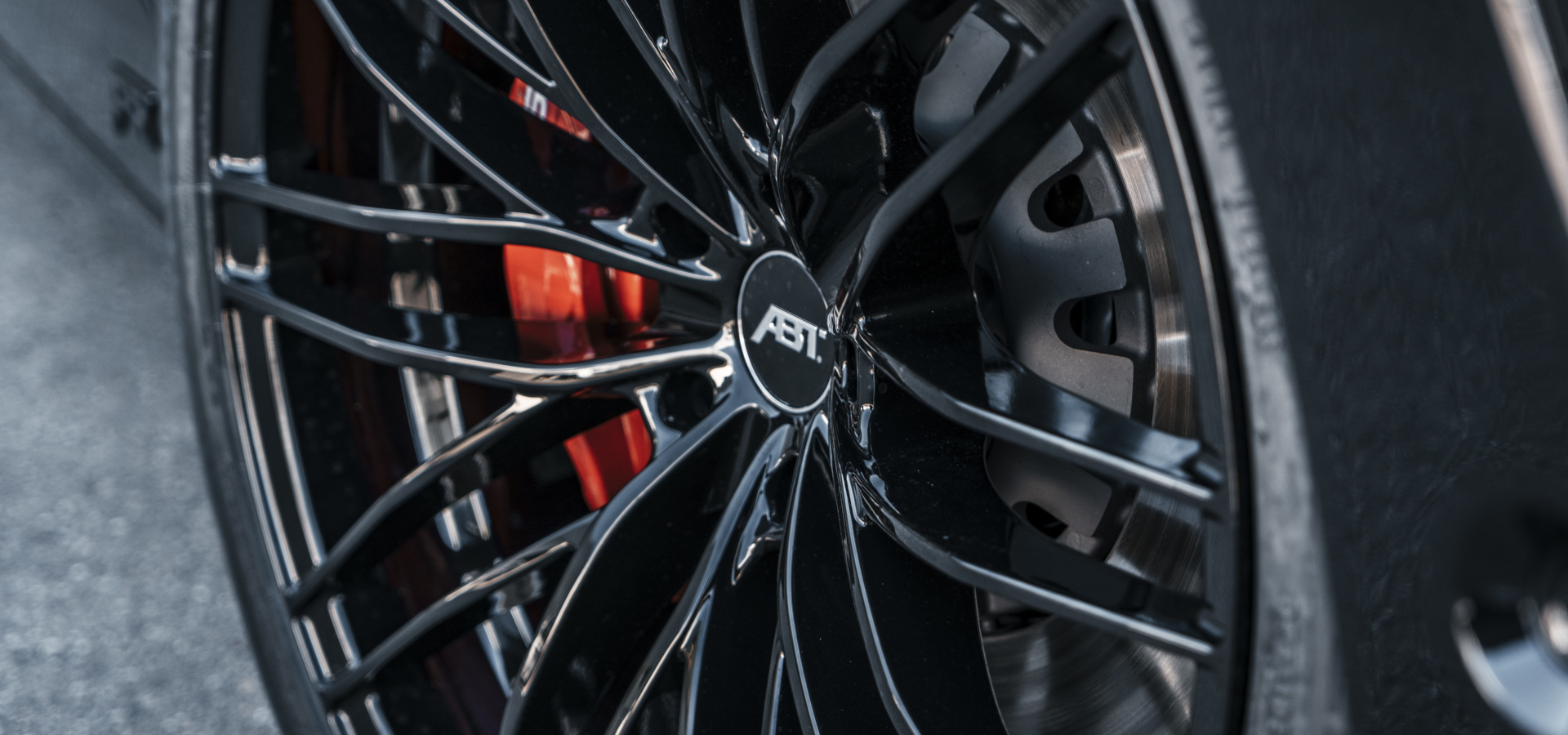 In order to correctly showcase this kudos-creating vehicle in a larger format, we offer the ABT Aero wide body. The set includes an aggressively designed front skirt add-on, wing extensions, door strip attachments, rear skirt add-on and an end pipe kit. A slim kit version without wing extensions is available as an option. SQ7 owners can also order additional options available, such as ABS or carbon fibre ABT rear spoiler or wing inserts.
22-INCH FOR THE SQ7 WIDE BODY
When an upgraded SQ7 like this glides into your rear-view, you quickly realise that it is not a standard model.
A road-filling vehicle like this also deserves a set of formidable alloy wheels. So ABT sports wheels are available exclusively in 22-inch, but with three exciting designs to choose from. For example, the Sport GR, in glossy or matt black, with its diamond machined elements.
A unique option is the HR Aero in dark smoke with its distinctive aero ring. The third option is the flowforming high-performance wheel HR-F in glossy black or dark smoke.
In addition for the export market, ABT Sound Control is available for models with factory-fitted active sound systems, to create an especially charismatic vehicle sound.